Corgi Line Art Quilt Pattern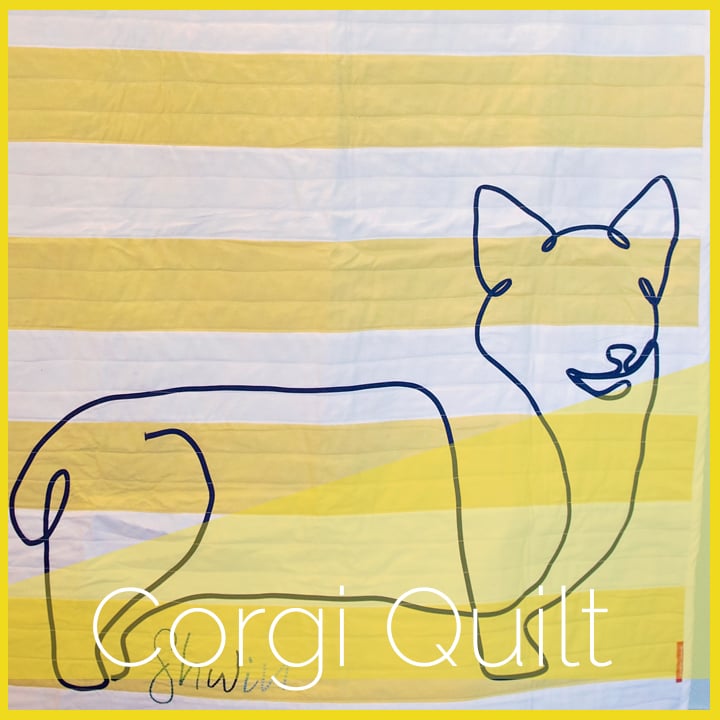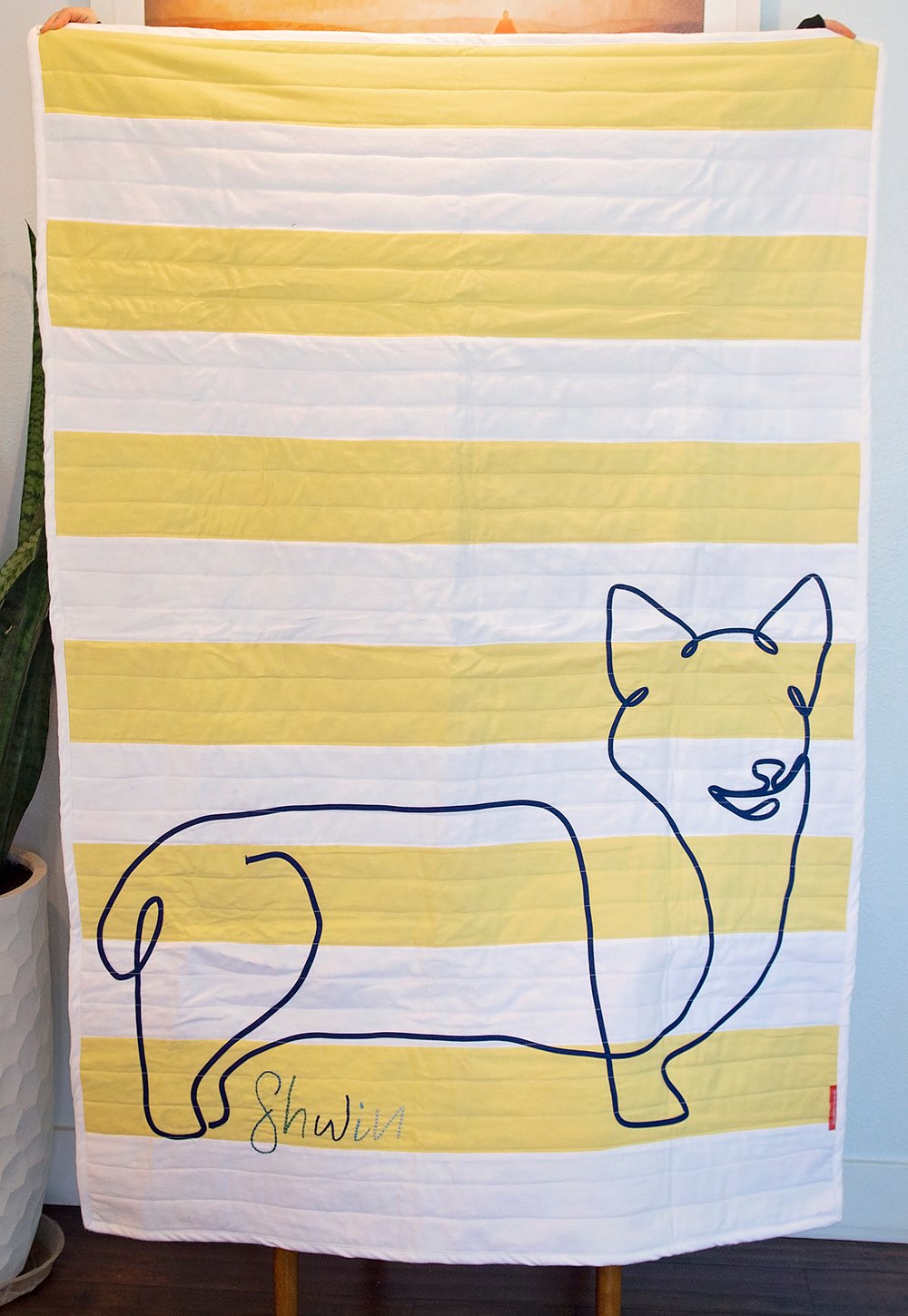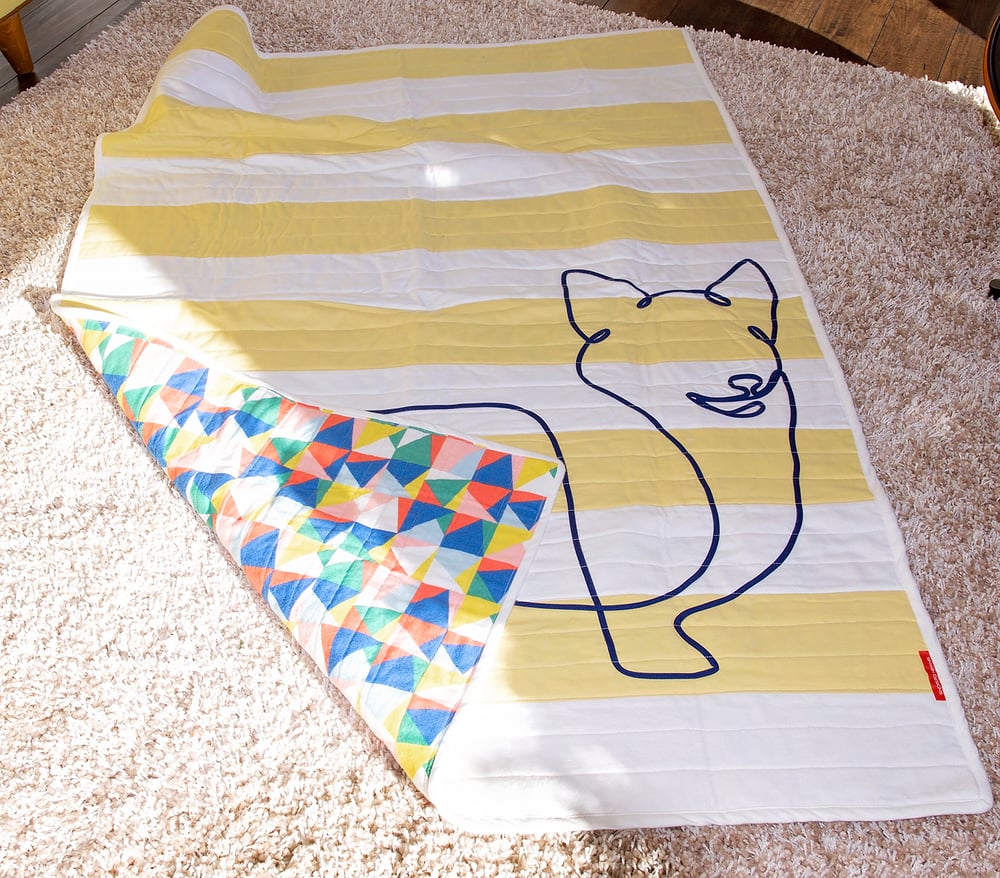 A simple and modern quilt that comes together really quickly.
The pattern is for the line art of the dog that prints out the size for the quilt.
Instructions for making the striped quilt base, and corgi line art are included.
Instructions for backing, batting, and binding are not included and quilt can be finished however you desire.
Quilt finished as shown is 45"X60"
Corgi Measures 38"X28"
Supplies:
1 Yard of color A
1 Yard of Color B
16 Yards of 1/4" double fold bias tape